Since 1977, SMCR has held biennial conferences which feature presentations about all aspects of the menstrual cycle, including those that involve research, theory, public policy, health care, clinical applications, art and activism related to physiological,sociocultural, psychological, or cross-cultural aspects of the menstrual cycle.
Submissions are welcome from physicians, nurses, psychologists, sociologists, anthropologists, women's and gender studies scholars, communications studies scholars, artists, literary and cultural critics, health educators, and menstrual activists. Conference themes vary depending on our conference coordinators' interests and local resources.
The Society for Menstrual Cycle Research
2017 Conference
Menstrual Health: Research, Representation and Re-Education
Friday and Saturday, June 23-24, 2017
Kennesaw State University
 (just outside of Atlanta, GA, USA)
We are excited to announce that the 2017 SMCR Conference will be held on Friday and Saturday, June 23-24, 2017 at Kennesaw State University, just outside of Atlanta, Georgia.  
The theme for this year's conference is "Menstrual Health: Research, Representation and Re-Education"  
A pre-conference session for Thursday, June 22, 2017 is also being planned.  The focus on this pre-conference session will be "The Menstrual Cycle as a Vital Sign:  What Health Care Professionals Need to Know about Menstrual Health."  Although the target audience for this pre-conference session will be professionals working in various aspects of women's health, it will also be open to SMCR members wanting to attend.  
Current research will highlight the following four topics:
• Period Politics, Policy, and Activism
• Cycling Across Borders: Translational Conversations
• The Menstrual Experiences of Underserved Individuals
• Menstrual Education: Based on Fact or Fiction?
(Details about the topics mentioned above can be found in Submission Guidelines.)
For more information about the 2017 SMCR conference please contact Evelina Sterling at esterlin@kennesaw.edu.
For information about the Call for Papers please contact Peggy Stubbs at SMCR2017@chatham.edu.
There's still (a bit) of time to submit your proposal for the 2017 conference!
In response to a goodly number of requests for more time, we are extending the deadline until MIDNIGHT, SUNDAY FEB, 12th.  Looking forward to your submissions!
Download the files below for the form and submission guidelines.
Any questions you have can be directed to Peggy at the following email: SMCR2017@chatham.edu.
BEST PRACTICES FOR MENSTRUAL EDUCATION:  Help us "Share the Wealth"
Have you designed a great educational activity or full scale curriculum to provide information about the menstrual cycle?  During the 2017 SMCR conference, we hope to be able to provide an opportunity for people to review your "best practices."  We plan to dedicate some time at the conference to discussing these ideas and ways to improve menstrual education.
If you are interested in sharing your menstrual education activities and ideas, please check out pp. 9-10  of the submission form – to add to the collection.  Our submission form outlines some of the background information that you should provide with your material.
While we want to help "share the wealth" of your great ideas, we understand that some of your material may need to be purchased – for example, Menstrupedia's comic book, and so would not be submitted. But it could be described and information about how to purchase could be offered.   We also understand that your materials may target a specific population and may not transfer well to another.  Finally, if you are willing share your material, we would, of course, urge anyone who may want to use or adapt your material to reference your authorship of it, so we need your contact information!
We welcome your ideas, even if you can't come to the conference (but of course, we hope to see you in Atlanta in person!)
Please sign up at the link below and our Conference Chair Evelina Sterling will be in touch.
Any questions you have can be directed to Evelina at the following email: esterlin@kennesaw.edu.
Please help us publicize the conference by sending our Call for Papers notification below to your contacts.
Menstrual Health and Reproductive Justice: Human Rights Across the Life Span
The 2015 Menstrual Health and Reproductive Justice Conference, June 4-6, was the largest in SMCR history! More than 200 people from 26 countries participated in a memorable multidisciplinary, international array of panels, presentations, and events. A more detailed conference report is forthcoming in The Periodical, the Society for Menstrual Cycle Research Newsletter.
Those who missed the conference and would like to learn more about individual sessions can view the complete conference program here (with undying gratitude to Jax Gonzalez). We encourage you to contact individual scholars for more information about their work.
Selected highlights from the Poetry Open Mic and Raffle have been posted throughout the summer at SMCR's blog, Menstruation Matters.
Thanks to our sponsors and conference organizers.
Making Menstruation Matter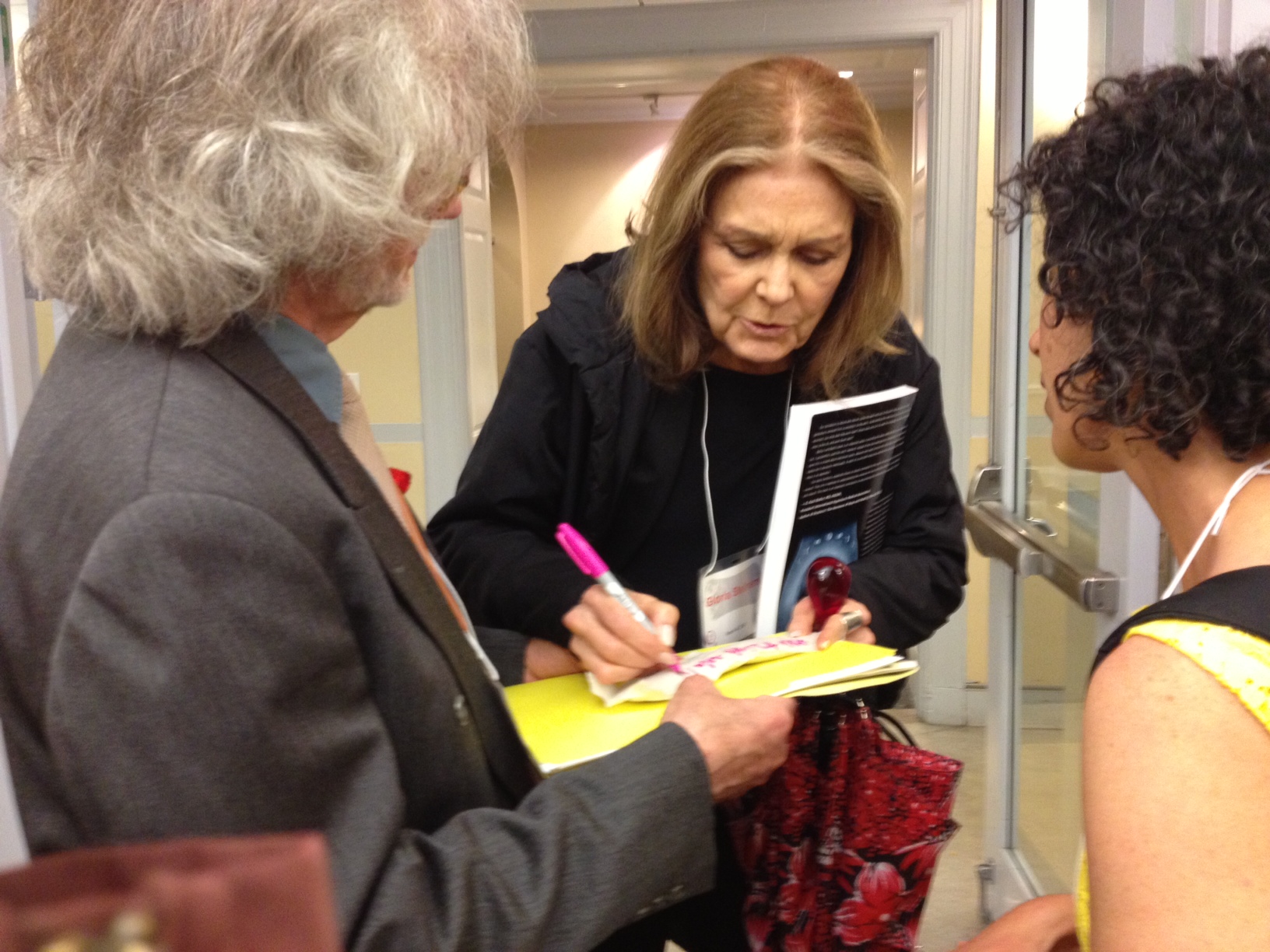 The New York conference featured 24 panels, workshops, and paper sessions; 17 poster presentations; two plenary sessions; two artist displays; and a keynote address by Jane Ussher.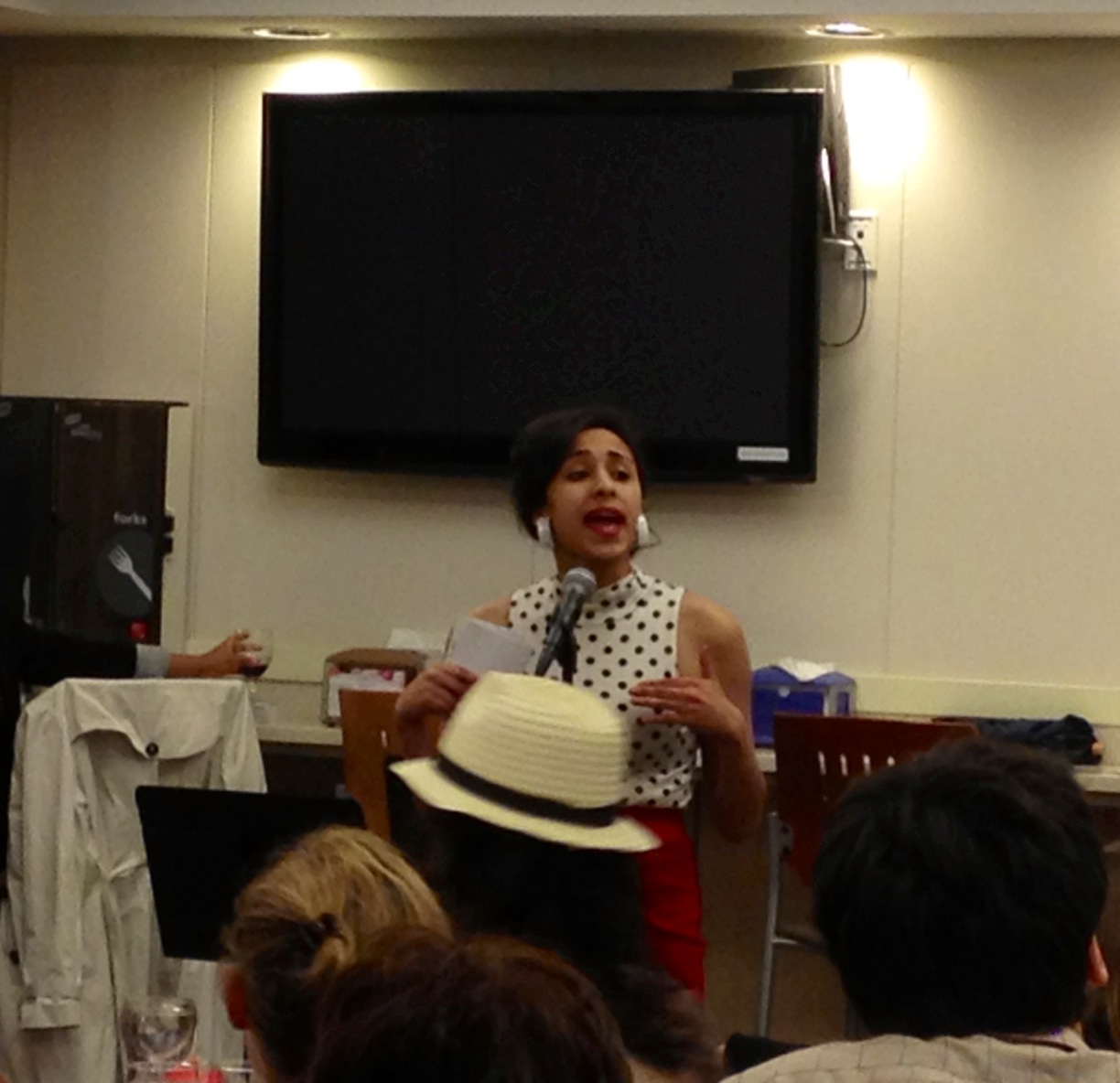 The Society for Menstrual Cycle Research also hosted our first poetry slam, Red Moon Howl, emceed by Karina Billini. It was initially thought to be the world's first, or at least the first in North America, but the New York City planners were quickly corrected by our Canadian colleagues.
At our 20th biennial meeting in New York, at Marymount Manhattan College, the first "Making Menstruation Matter" award was bestowed on Gloria Steinem, author of the classic piece, "If Men Could Menstruate." Ms. Steinem not only received an award and delivered an address at the conference, she autographed a menstrual pad for S.H.E. (Sustainable Health Enterprises)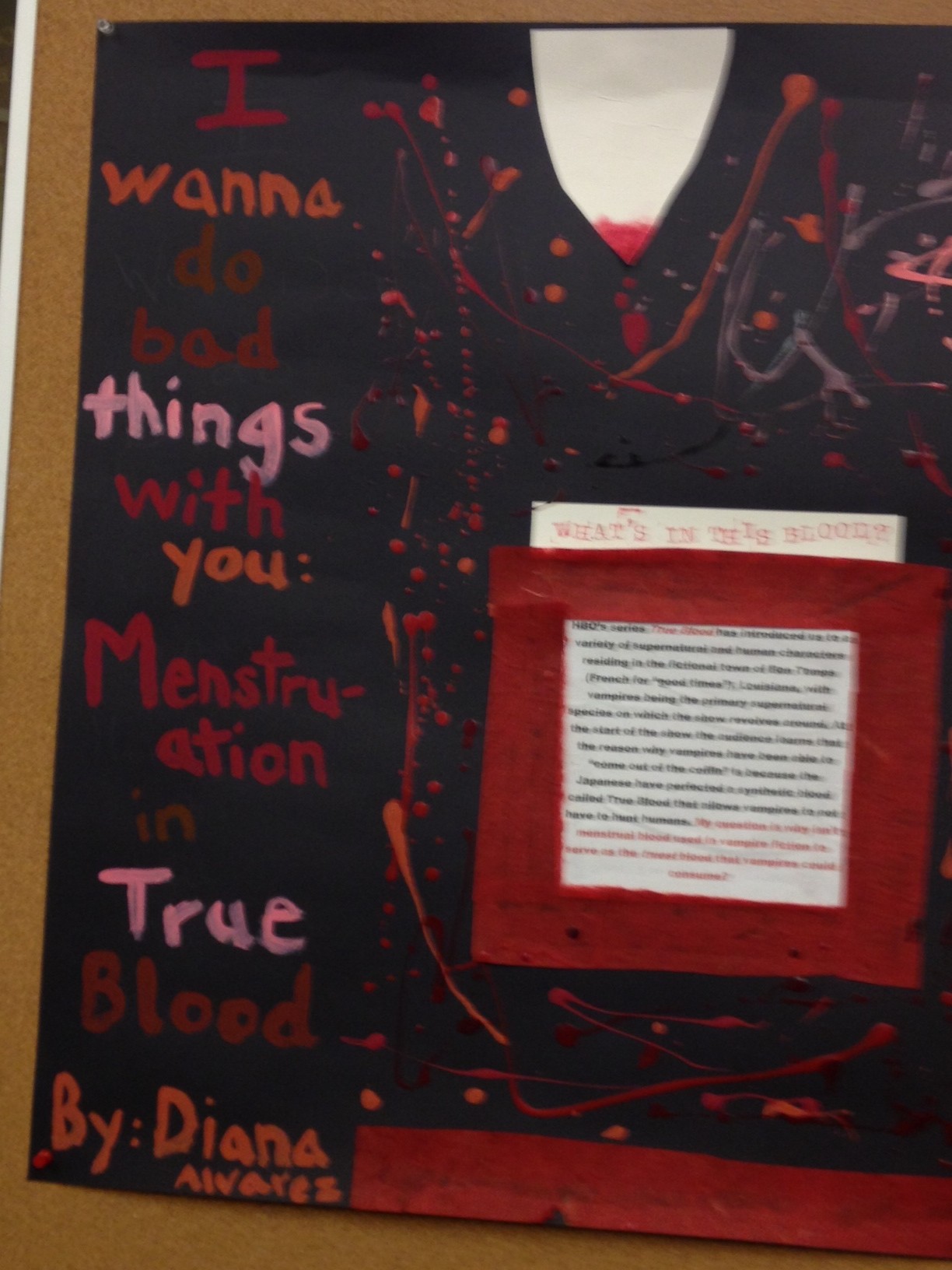 Chella Quint, comedian, artist, teacher, zinestress, poet, jill of trades, presented Adventures in Menstruating: This Time It's Personal after the Saturday luncheon. We learned almost as much as her grade 8 students.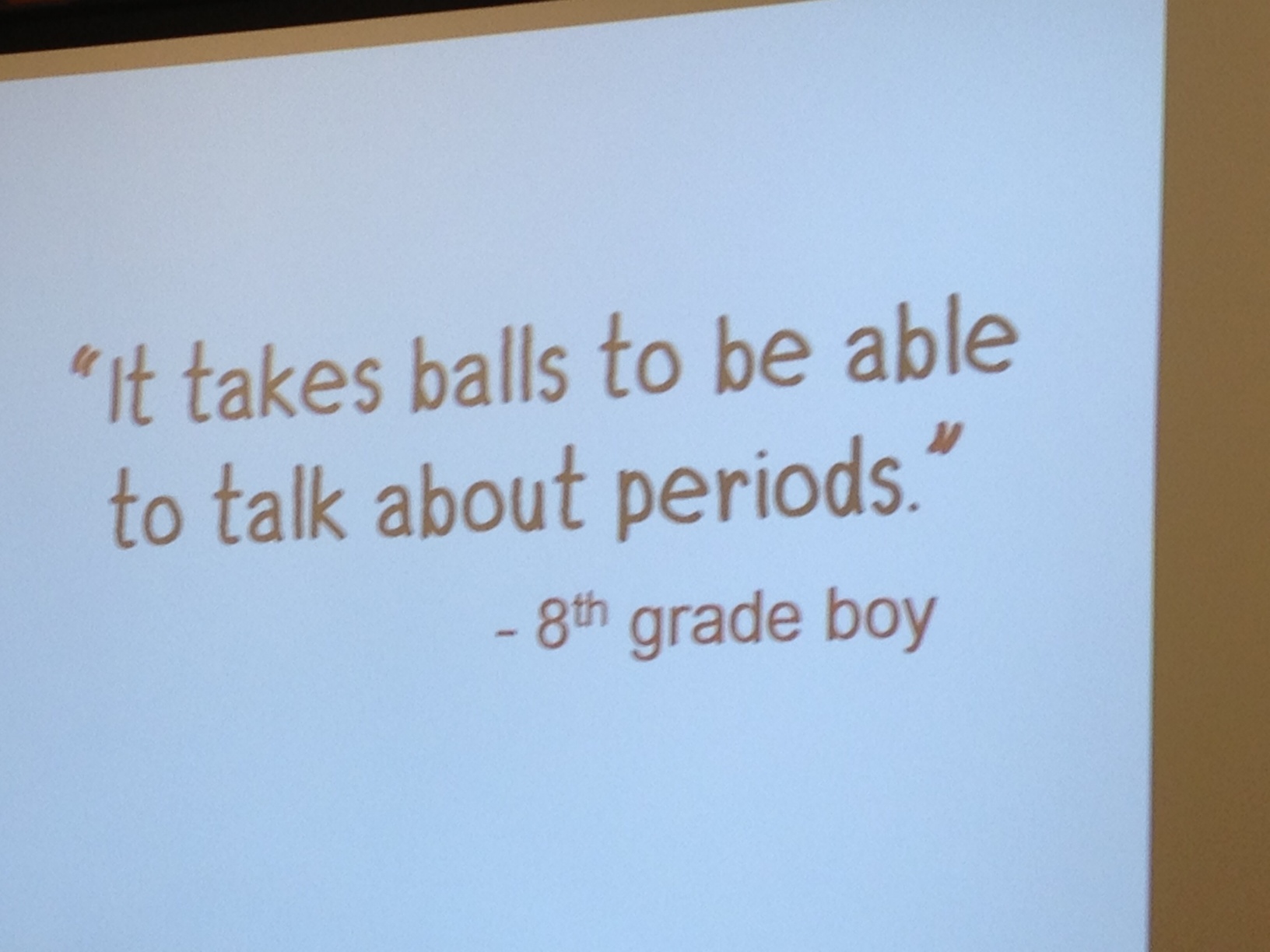 Embodied Consciousness, Informed Choices
Archived Video Streams of 2011 Conference @ Chatham University
Friday morning, June 3
In 2011, meetings of the Society for Menstrual Cycle Research were available on live video feed. Those videos have been archived, and can now be viewed here. The videos are divided over three pages for faster downloading; this page contains presentations from the morning of Friday, June 3.
To locate particular presentations or speakers, or to identify the speakers in the videos, the conference program is available as a PDF file.
Friday, June 3, Eddy Theatre 06:59 AM
Friday, June 3, Woodland 08:11AM
Friday, June 3, Sanger, 10:30 AM
Friday, June 3, Eddy Theatre 06:30 AM
Friday, June 3,Woodland 08:49 AM
Articles from past conferences appear in the following journals: