Emma O'Brien and Sarah Whedon will present the workshop Full-Spectrum Doula Support at the 21st Biennial Conference of the Society for Menstrual Cycle Research at The Center for Women's Health and Human Rights, June 4-6, 2015, Suffolk University, Boston

Learn more about the Boston Doula Project.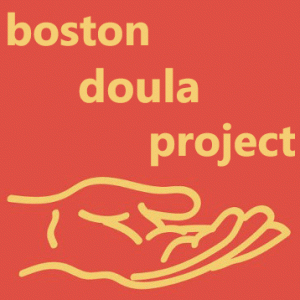 In recent years the full-spectrum doula movement has arisen as an intervention in reproductive health provision in general and abortion provision specifically. Full-spectrum doulas provide free, non-judgmental, and empowering support for people undergoing reproductive experiences. In this one-hour workshop, members of the Boston Doula Project will discuss how full-spectrum doulas engage with the reproductive justice movement; prioritize the voices of marginalized people, including but not limited to people of color and queer, trans*, and gender-nonconforming people; destigmatize abortion by locating it on the reproductive lifecourse; and promote body literacy and empowerment for everybody to be their own best advocate.
Follow the Boston Doula Project on Facebook and Twitter.
Media Release and Registration for the SMCR Boston Conference.