Menstrual Education perspectives from around the world will be presented in two concurrent sessions at the 21st Biennial Conference of the Society for Menstrual Cycle Research at The Center for Women's Health and Human Rights, June 4-6, 2015, Suffolk University, Boston. The conference theme is Menstrual Health and Reproductive Justice.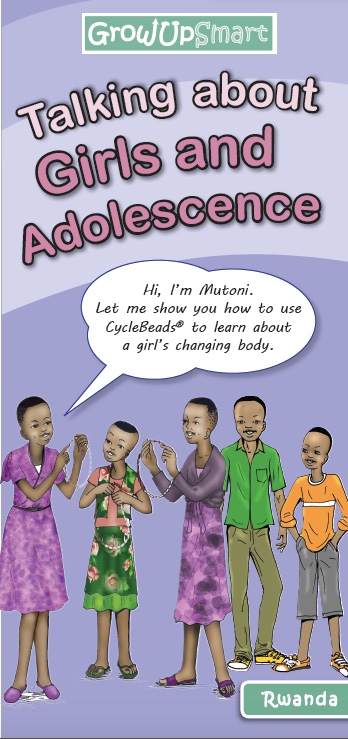 Menstrual Education Concurrent Session Friday, June 5th:
Confident Girls in Charge of their Own Lives



Chantal Heutink, Bilhah Anyango, Jackline Obado & Goretty Obure, Afri-Can Trust
Girls grow up feeling ashamed due to limited knowledge about menstruation and lack of proper sanitary means to take care of themselves during this period creates a huge backlog to these girls hence denying them the opportunity to take their place in the society. Menstrual Hygiene Management matters are important to bridge the gap and provide a pathway towards confident girls in charge of their lives.
Factors impacting on the menstrual hygiene among school going adolescent girls in Mongu District, Zambia

Anne Mutunda Lahme, Akros Global Health, Zambia 
The research showed that in a Zambian context the process of menstruation can turn into a threat to girls' social, physical and mental well-being and ultimately their school careers, causing gender discrimination and violation of their rights. It also creates an atmosphere of emotional stress, leading to poor school performance.
GrowUp Smart: Demystifying the link between menstruation, fertility and sexuality
Jennifer Gayles, Kim Ashburn & Marie Mukabatsinda, Georgetown University Institute for Reproductive Health, @IRH_GU
GrowUp Smart is an interactive puberty education program for adolescents, parents and communities that links knowledge of the menstrual cycle to improved understanding of fertility and better reproductive health outcomes. This presentation will discuss findings from evaluation of the intervention's effect on sexual and reproductive health knowledge, attitudes and behaviors.
Menstrual Education Concurrent Session Saturday, June 6th:
Health Education and Menstruation: What's happening in the classroom?

Jax Gonzalez, Brandeis University Graduate School of Arts & Sciences
Preliminary research on educator's familiarity teaching health education in elementary schools suggests that teachers experience a multitude of limitations when administering the curriculum. By using sociological theory through an intersectional lens this qualitative study provides an important insight into the lived experience of teaching the taboo.
Making Schools Menstrual Friendly: Enhancing experience of girls in public schools

Dhirendra Pratap Singh, Azadi Inc.
A presentation of findings and analysis from the Menstrual Friendly School Program in Balrampur District, Uttar Pradesh, India – an initiative to address the menstruation management needs of girls' at school so that puberty does not result in school drop out, a risk facing ~30% of India's 87.5 million adolescent girls.
Menstrual Hygiene Practices of Girls in Rural India

Rita Jalali, American University
The purpose of this study was to understand menstrual hygiene practices of poor girls living in rural India; their unmet menstrual management needs; and knowledge and awareness about menstruation and commercial napkins. Data were collected through survey, focus group discussions and diary entries and show how poverty and water deprivation impact hygiene.
Borohawa | Grown Up Girl – A short film on managing menstruation in rural Bangladesh

Sara Liza Baumann, Old Fan Films & Richard A. Cash, Harvard T.H. Chan School of Public Health
Whether you live in South America, Africa, Europe or Asia, all women undergo a natural experience that signifies their transition from childhood to adulthood. It may have different cultural significance, and women have a variety of different experiences, but menstruation is a biological event that women around the world share. Setting out with the goal of increasing understanding of these questions, we traveled to a school in Mymensingh, Bangladesh to gather perspectives from adolescent school girls through this short film project.
Media Release and Registration for the SMCR Boston Conference on Menstrual Health and Reproductive Justice: Human Rights Across the Lifespan.