David Linton, Ph.D., 
Professor Emeritus, 
Marymount Manhattan College
When and/or why did you join the Society for Menstrual Cycle Research?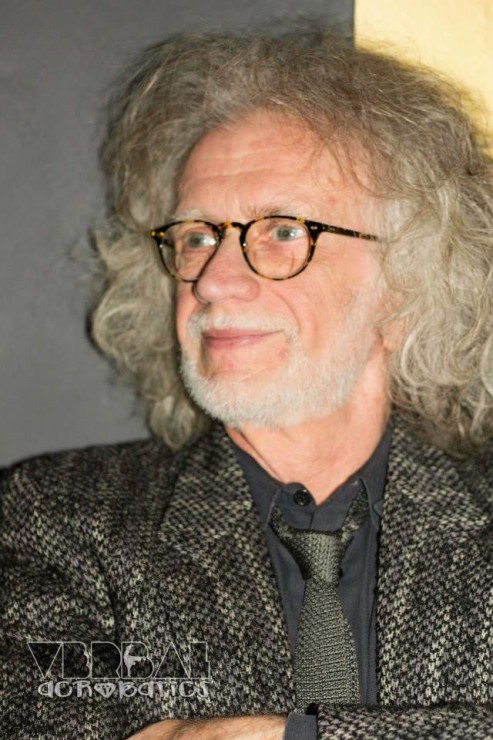 As a scholar of communication and symbolic meaning, the social/cultural construction of the menstrual cycle is the most interesting human phenomenon I have every studied. And there is no other organization that provides better access to other researchers and scholarship on the topic.
How did you become interested in doing menstrual cycle research?
Over a dozen years ago the scandal involving Prince Charles (the Prince of Wales) that came to be know as "Cammiligate" piqued my interest in how the taboos and images of menstruation have become embedded in social practices and superstitions.  Then, upon discovering that the famed sex researcher Alfred Kinsey had failed to delve into how menstrual processes impact people's sexual practices I realized that there was a gap in the research record that deserved to be addressed.
Which researcher, writer, or paper influenced or inspired you to pursue research in this area? Why?
Several: Leonard Shlain's Sex, Time and Power, which claimed that women invented the concept of time due to the coincidental timing of the moon's phases and the menstrual cycle; several of Margaret Mead's studies of menstrual rules in tribal cultures; Chris Knight's examination of African practices in Blood Relations; Dana Medoro's The Bleeding of America, a study of the presence of menstrual elements in major American novels. All of these and others helped me see the centrality of the menstrual cycle in efforts to define and structure the human condition, especially notions of the meaning of gender.
What are the primary areas of your menstrual cycle research?
I work mainly in the area of social practices, particularly in how men and women relate to one another in the presence of the period. The term I use to describe this phenomenon is "the menstrual transaction."
Where can our blog visitors go to read your work on menstruation?
In addition to being a regular contributor to the SMCR blog, having produced dozens of entries since the blog's inception, I have produced several book chapters, journal articles and reviews, such as:
Camillagate: Prince Charles and the Tampon Scandal, Sex Roles, Vol. 54, Nos. 5/6, March 2006.
Keeping Secrets, Griffith Review, Summer 2008-2009.
Crossing the Menstrual Line, Embodied Resistance, Ed. Chris Bobel and Samantha Kwan, Nashville: Vanderbilt UP, 2011.
The Menstrual Masquerade, Disability and Passing, Ed. Jeffrey Brune and Daniel Wilson, Philadelphia: Temple UP, 2013.
 Menstruation's Cultural History: a review of Menstruation and the female Body in Early Modern England, Women's Reproductive Health, 2(1), 69-71, 2015.
What is the most interesting, important or applicable thing your research has revealed about women's experience of menstruation?
That although menstruation is nearly exclusively a biological phenomenon that only woman experience, men and women participate in the construction of its meaning in a socially constructed manner.
What is your current research or work in this area?
I have recently been examining the representation of menstruation in the Bible and cultural manifestation of the Biblical stories and admonitions as well as the ongoing project of discovering literary and media menstrual details and attempting to understand their purposes. In addition, I am involved in some of the activist campaigns such as the effort to remove sales tax levies on menstrual products and to require testing and disclosure of the content of menstrual products.
How has the field of menstrual cycle research changed since you entered this area?
Yes, there is broader interest and wider acceptance of it as a legitimate subject for serious research. 
What else would you like our readers to know about the value, importance or influence of menstrual cycle research?
Simply that understanding both the social and the biological workings of the menstrual cycle is key to a better understanding of gender construction as well as to providing better health care to all women.
For information on becoming a member of the Society for Menstrual Cycle Research contact us by email: info@menstruationresearch.org. Subject line: Membership.