"1 in 10 women suffer from a disease that most people have never heard of."
Weekend Links at re:Cycling acknowledges the many ways in which the creative arts are taking on #endometriosisawareness advocacy.
1. Film: It was a big week for the producers of the documentary Endo What? that premiered on March 16th in New York City.

The film has its European premiere on March 21, 2016 in London, England. The quote above opens the trailer for the film Endo What? You can watch it here:
2. Graphic Book: Kaye, a graphic artist from the U.K., experienced 15 years of extreme pain before finally being diagnosed with endometriosis. She writes on her Endoawareness website: "As a young woman it was almost an embarrassment to admit how awful the symptoms were and I went to extreme lengths to disguise it from friends and family." Kaye used her talent to create Living with Endometriosis, a free downloadable e-book. You can read Kaye's personal endometriosis story here.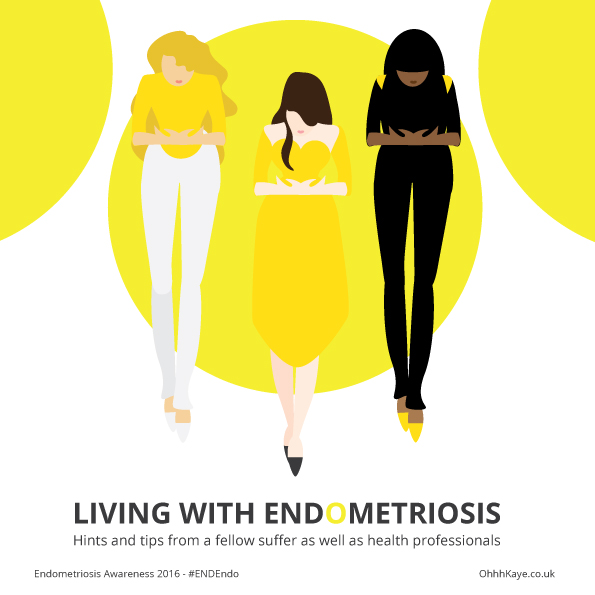 3. Endometriosis Awareness through Art: This Facebook community presents the work of various artists using various art forms including painting, photography, graphic imagery, video and music to focus attention on endometriosis.