Influencing, connecting & uniting the menstrual health community
Guest Post by Danielle Keiser and Milena Bacalja Perianes: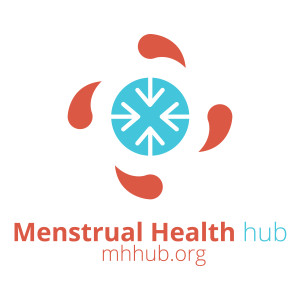 The menstrual health community is growing exponentially. A multitude of organizations, researchers, companies, and advocates taking up the mantle to understand and normalize the menstrual cycle. Some, like the Society for Menstrual Cycle Research, have been doing this work for decades. Others are newer to the field of menstrual advocacy. Collectively, the efforts of everyone working in this field have created a movement: Menstruation is now a hot topic in the mainstream media, new innovations are revolutionizing how we understand and manage our periods, and people from around the world are fighting back against the menstrual taboo. 
"We believe that solutions to menstrual health challenges are as unique as the people seeking them."

                                                   -Danielle Keiser, Co-Founder and Director

Why the Menstrual Health Hub (MH Hub)?
At MH Hub we aim to create a global, connected community for those working in menstrual health. A place where we can work together, instead of in silos, to amplify each others voices and to improve the quality of life for women, girls, those who menstruate everywhere. A place that dissolves geographic, thematic, and sectoral barriers to advance menstrual health and improve the menstrual experience, from menarche to menopause, worldwide.
Our mission is to improve communication, connection, and collaboration through an engaging and accessible online platform that centralizes research, education, policy, and innovations related to menstrual health.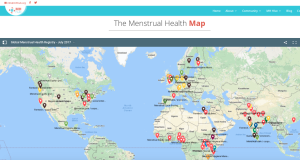 To assist this collaboration we've initiated the Menstrual Health Registry to map who is doing what, where, and how. Multi-disciplinary researchers, menstrual hygiene management specialists, healthcare professionals, educators, activists, artists, and Femtech entrepreneurs are registering their organizations and their projects. We invite all individuals and organizations working in this field to join the registry.

"We're convinced that a collective and systematic approach to menstrual health has the potential to transform lives everywhere, and improve the position of women and girls."

                                                  -Milena Bacalja Perianes, Co-Founder and Deputy-Director
Best Practices and Innovative Solutions
As menstruation continues to bleed from the margins to the mainstream, the time is right to professionalize a fragmented field; highlight best practices and innovative solutions; and ultimately strengthen our collective impact at the local, regional, and global levels.
Together, we can ensure that all those who menstruate can thrive. So drop by the MH Hub and sign up for the Menstrual Memo, our bi-weekly blast of victories happening in the world of menstrual health. Together, we can all ride the crimson wave towards a world where menstruation no longer holds anyone back. PERIOD!