Fertility awareness educators and menstrual cycle healthcare providers are invited to share their expertise, experiences, and best practices at the Justisse Fertility Awareness Educators Conference in Nanaimo, British Columbia, August 23 to 27, 2017.

With the rising interest in menstrual cycle awareness as an approach to health and well-being, many women are seeking out fertility awareness instructors or health-care professionals with menstrual expertise to address a variety of health concerns. They are looking for information on how to fix period problems or regain regular and healthy menstrual cycle function after quitting hormonal birth control. Others want to learn to use fertility awareness based methods to prevent or achieve pregnancy.
But where do fertility awareness educators and other menstrual cycle health professionals go to learn from and support each other? Until now, there have not been many options for such broad-based professional development.
This summer, an international conference will bring together fertility awareness educators, holistic reproductive health-care professionals, midwives, doulas, well-woman care givers, and reproductive rights activists, as well as authors, poets and artists, to discuss and explore menstrual cycle health, fertility, reproduction, and related holistic health issues.
Sponsored by Justisse Healthworks for Women and Justisse College, the conference will focus on strengthening clinical knowledge, diagnostic skills, and capacity to build viable fertility awareness practices in the service of women seeking menstrual health information and education.
Call for Abstracts to present at the conference has been extended to March 31, 2017.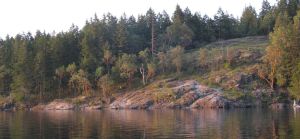 Conference participants will gather near Westwood Lake on Vancouver Island, for a program of presentations and events to address all aspects of menstrual cycle education: research, best practices, fertility awareness as a diagnostic tool, sociocultural impacts of fertility awareness, cycle awareness from menarche through menopause, fertility awareness within existing health care practices, cross-cultural menstrual experiences, doctor-patient communication, mind-body connection, art and activism as education.
Several members of the Society for Menstrual Cycle Research are involved with planning, presenting at, or attending the conference. Geraldine Matus, founder of Justisse Healthworks for Women and the Justisse Method, trains Holistic Reproductive Health Practitioners and fertility awareness educators through the non-profit Justisse College. Keynote speaker Lara Owen, an SMCR member profiled recently on this blog and author of Her Blood is Gold: Awakening to the Wisdom of Menstruation, teaches and consults internationally on menstrual and menopausal wellbeing.
The Justisse Fertility Awareness Educators Conference, August 23-27, 2017, will be of interest to those involved in menstrual-related education, health care, advocacy, activism, or creative pursuits. For more information, visit the conference website. Early bird registration ends on March 31, 2017.