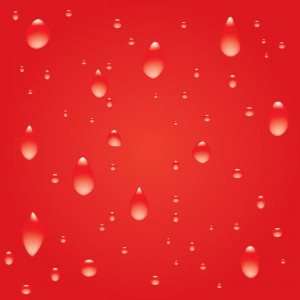 An article on Medscape News on May 7th reported survey results that suggest that "fewer than one third of women with menopause symptoms are receiving treatment for those symptoms." The article goes on to report that about half of women aged 45 to 60 report "menopausal" symptoms (e.g., hot flashes, sleep problems, mood swings, decreased sexual desire, irregular periods, etc.). In addition, the survey apparently reports that over half of the women reporting symptoms define those symptoms as having some negative effect on their lives. Thus, the assumption is that these symptoms should be treated and, at the very least, lessened.
However, in this same article, it is noted that only 7% of women on this survey reported "very negative" symptoms. Many women reported their symptoms as "moderate." The article goes on to suggest that only about one-quarter of survey respondents contemplated using hormone therapies to treat symptoms and that too many symptoms go untreated.
So, my question is: did anyone ask women whether they wanted treatment for their symptoms? And did anyone ask women what they meant when they said they had "moderate" symptoms? Did anyone ask women what they meant when they said symptoms had a "negative" effect on their lives? And if all symptoms that are documented are "negative," what does it mean to have "very negative" symptoms?
This article goes on to tell about a new "Menopause Map" developed by The Endocrine Society and a Hormone Health Network for women who need help figuring out whether and how to get treatment for symptoms. But, the assumption here is that symptoms should be treated and that any symptom that is documented is bad enough to warrant that treatment.
Over the last ten years I've interviewed a lot of perimenopausal women. Granted, a portion of women going through this reproductive transition have terrible symptoms that are indeed unmanageable and treatable. But, a lot of women (in fact, the majority) seem to be able to handle their symptoms on a daily basis. Movies like Hot Flash Havoc hype up the fact that "menopausal" symptoms are unmanageable for everyone. The new "Menopausal Map" referred to above also makes it seem like all symptoms are potentially unmanageable. The Medscape News article that I'm referring to here also assumes that "untreated" symptoms are problematic. But maybe they aren't for everyone.
The Society for Menstrual Cycle Research often steers away from using the word "symptom" and often refers to "signs" of menopause or the menstrual cycle – specifically because of the negativity associated with the word "symptom." If you have a "symptom" of any kind, the assumption is you should run to the doctor! And untreated symptom seems like a problem. But is it really?
One of the perimenopausal women I interviewed way back in 2001 said to me outright "symptoms are supposed to be negative." The point she was making was that the minute you say you have a symptom, people assume you have a problem.
I'd like us to think more about whether all symptoms really need medical treatment. Maybe we just need to give ourselves time to breathe. Time to sleep 15 more minutes. Time for a break at work. Time to drink more water and less coffee. Time with our partners, kids, friends, parents. Time for ourselves. And then maybe we can really assess whether we need that Tylenol for our headache or hormone therapy for our hot flashes. And the very fact that there are so many non-pharmaceutical options perimenopausal symptoms these days tells us something – women don't actually always want to run straight to the doctor because they have a "symptom."
Does a symptom always have to be negative? Does it always need treatment? I think we need to work on what the word "symptom" really even means.