Step 1: Wash your vulva.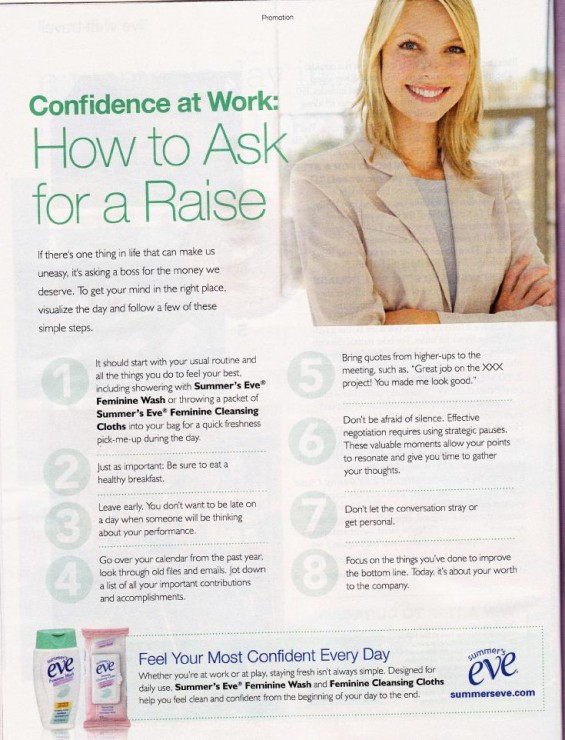 Yep, you're a lady, so step 1 in asking your boss for a raise is washing your ladyparts with special ladysoap. It's not until step 8 that we get around to "focus on things you've done for the company's bottom line".

(Actual advertisement from actual ladymag.)
[via Trixie Films]
ETA 08/27/2010: Via the always-awesome Bitch magazine, we've learned that Summer's Eve brand manager has apologized for this ad, and is working to remove it from circulation:
Hi I am Angela Bryant, Summer's Eve Brand Manager. I would like to first of all apologize if this ad in anyway has offended anyone. We are taking immediate next steps to remove the ad from circulation. We want you to know that Fleet Laboratories and the Summer's Eve brand have the utmost respect for women. While we understand how some may come to an alternative conclusion regarding our recent ad, that was never our intention. Thank you.