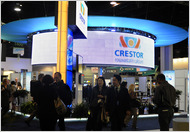 Today, there's a front page story in the New York Times about Astra-Zeneca's move to market their cholesterol pills (known as statins, and as the NYT reports, already the most prescribed drugs in the US)  at healthy people in spite of unresolved concerns about risks, namely an elevated risk of developing Type 2 diabetes.
Gee. This sure sounds familiar: a  product aimed at healthy people, approved by the FDA, even before there's ample evidence of safety.
I am imagining the new ad campaign…"Why let cholesterol worries slow you down? Choosing healthy foods and getting adequate exercise is sooooooo 20th century.Take a pill. Done."
Of course, the comparison I am hinting at here is flawed. High levels of cholesterol ARE a genuine hazard. Heart disease is deadly.  Conversely, menstruation is NOT a disease and under most conditions, need not be treated.
But my point here is to call attention to Big Pharma's too-quick impulse to sell drugs of questionable safety to healthy people and FDA collusion in this.  Marketing cycle-stopping contraception (a.k.a. menstrual suppressive contraception a la brands Lybrel and Seasonique, for example) to healthy women is not an isolated incidence of the premature and high-risk mainstreaming of prescription medications. See recent critiques here and here (and the official Society for Menstrual Cycle Research position statement on cycle-stopping contraception here).
In the eyes of Big Pharma, if we aren't sick, we will be soon. If we aren't dosing  The. Next. New. Drug, we aren't taking charge of our health.
Sick? I think THAT'S sick.