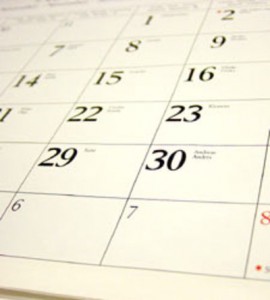 We posted with a few warm-up entries last summer, but re:Cycling officially launched on September 15, 2009. So we've been period-blogging for six months! Here are some of our milestones:
178 entries (this one is #179) in 49 categories, with 230 tags
Largest category: menstruation
409 comments
Most popular tag:

breast cancer

narrowly edged out

vulva

about a week ago
Most downloaded image: Image of mammogram showing healthy and cancerous breasts side-by-side from this post (Dakota Fanning's fake period on a movie set is a close second)
Most commented post: Holly Grigg-Spall's guest post, Are We Addicted to the Pill?, with 19 responses (Heather Dillaway's guest post, It's Official: At Least One SNL Writer Fears and Disrespects Women's Bodies, was a close second with 18 responses)
Top Five Countries our visitors are from, in order: U.S., Canada, United Kingdom, Australia, India
Most people visiting re:Cycling at the same time: 9
Number of spam comments caught in our filter for comment spam: 1309, with more every day
Best publicity: Featured at Women's eNews, November 2009. We also really like the brief post about us at BitchBuzz, October 5, 2009.
Number of Twitter followers: 91
And this weekend we added a Facebook page.